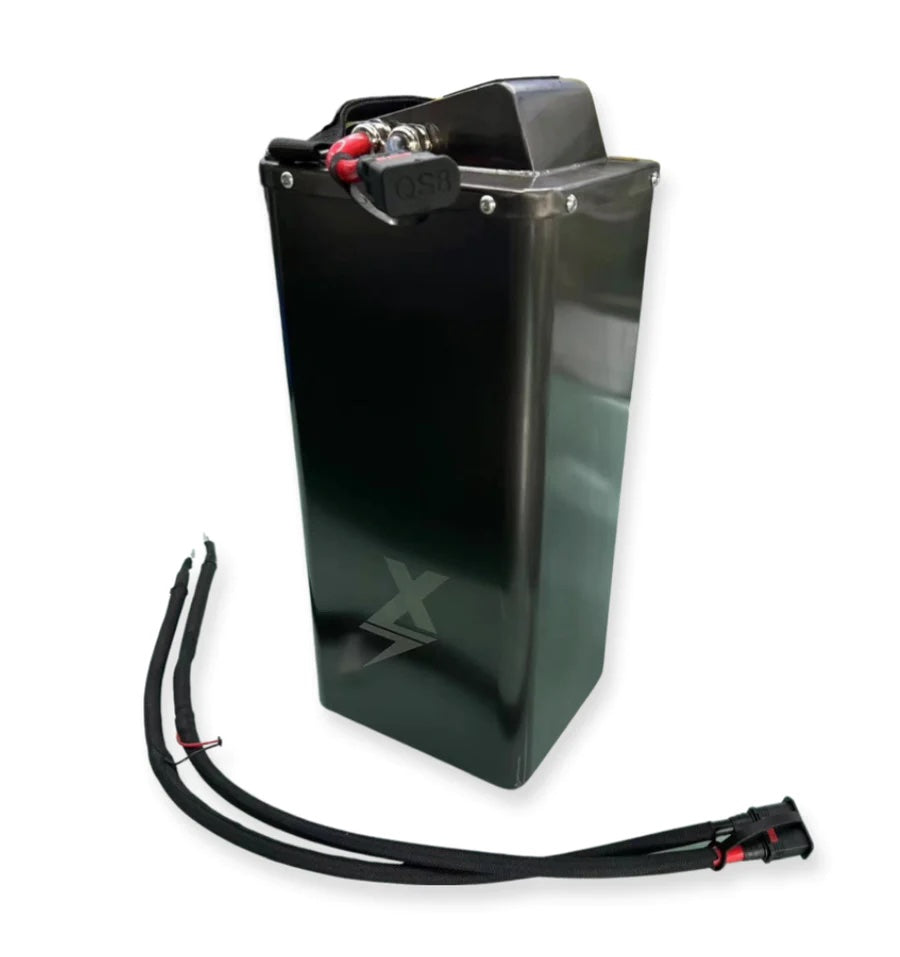 Stock batteries are good for what they cost, but they don't compare to these larger, faster, longer-lasting batteries. Not only will your range increase significantly, you'll keep full power throughout the entire % range.

As a rule of thumb, 60v batteries (and Chi's 66v) work on OEM controllers out of the box. They will add significant (up to 2x) range but also be able to run moderate power upgrades (we're happy with our 60v up to 12kw).  Plenty of people run 60v and 12kw without issues and only overheated in racing conditions or long hill climbs (like the RedBull TKO hard enduro).
72v are made for big power and reduce temperatures to prolong high loads with less overheating.  If you are a bigger/heavier rider, or want to race, 72v is the way to go. That said, 72v batteries are not compatible with the OEM controller, so you'll need to upgrade that as well.
Note: contrary to popular belief, both batteries will get about the same range and be equally efficient at the same speed. 72v just pushes power more efficiently and will run a cooler motor at higher speeds.